How Much Will The Coronavirus Effect Real Estate?
By Taylor Pelzel, Realtor, Broker
**Once again, these are my own thought and opinions based on what I see happening and the data a study.
The Charlotte Area Home Values Needed A Market Correction
Unfortunately, it's coming in the form of a virus and now we all have to sit back and watch things crumble. Charlotte is an area that is built strongly around the financial sector. Wells Fargo, Banks of America, Truist (BB&T and Suntrust) all have headquarters here in Charlotte. These are banks that are "too big to fail."
Real Estate is ALL About Location
I think the demand for work and the major demand for housing will keep real estate from dipping too much. Factors also depend on possible layoffs from the banks and finance industry. If they shut down courthouses hopefully they have a system set up to record deeds. It's bad enough that many buyers who were waiting until spring may be waiting longer to see what happens.
How Many Foreclosures and Bank REO Properties Will We See?
How many people will lose their job in this area? I saw a stat the other day that said if the stimulus package isn't passed we would be projected to hit 20 percent unemployment… That's as a whole nation. The stimulus passed but there will still be a large percentage of unemployed.
Don't Wait to Get Evicted!
If you have equity in your home and you know or think you're going into foreclosure… Call me, call an attorney, but make sure you call someone who has experience with foreclosures, short sales, and bank-owned properties. One of the main things to remember is that this virus and the impact it has had is not your fault! Having to sell your home quick is better than foreclosing!!!
Years Home Equity Growth Will Have a Large Impact
The Charlotte Area real estate market has been a very good investment over the past 5 years. We are talking about 5-17 percent jumps in annual market value increases. People have built a good amount of equity that will hopefully soften the blow!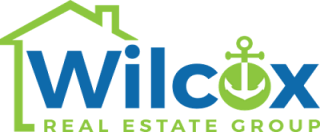 Small Businesses Need Help Fast!

The Bailout for the Middle Class?
Ninety-Nine percent of businesses are small businesses. That means any business with less than 500 employees and is not publicly traded. So many questions… They made it sound like this money would appear in pockets soon as they pass it!
If there is one thing I know, the Federal Government has failed on many levels, the bureaucracies have ruined being a federal employee… Everyone hates it because five people are above them and everything rolls down. How can they organize a stimulus package so big and expect to have it in the bank about in a couple of days? Would love to see it.
The Media Fuels Just Fuels The Fire in a Pandemic
The media is always out to make a dollar. In the past year, I've stopped watching all major news networks and only pay attention to local. My life is so much better not having to deal with all that "crap" on your mind also. They strike fear into everyone and causes "constriction." Everyone tightens up and doesn't know if things have bottomed out or not.
Who would have thought, a virus a millionth times our side is the largest threat to mankind. Right now, it's showing why.