Charlotte NC REAL ESTATE RADIO TALK
REAL ESTATE RADIO TALK ON RESHAIR RADIO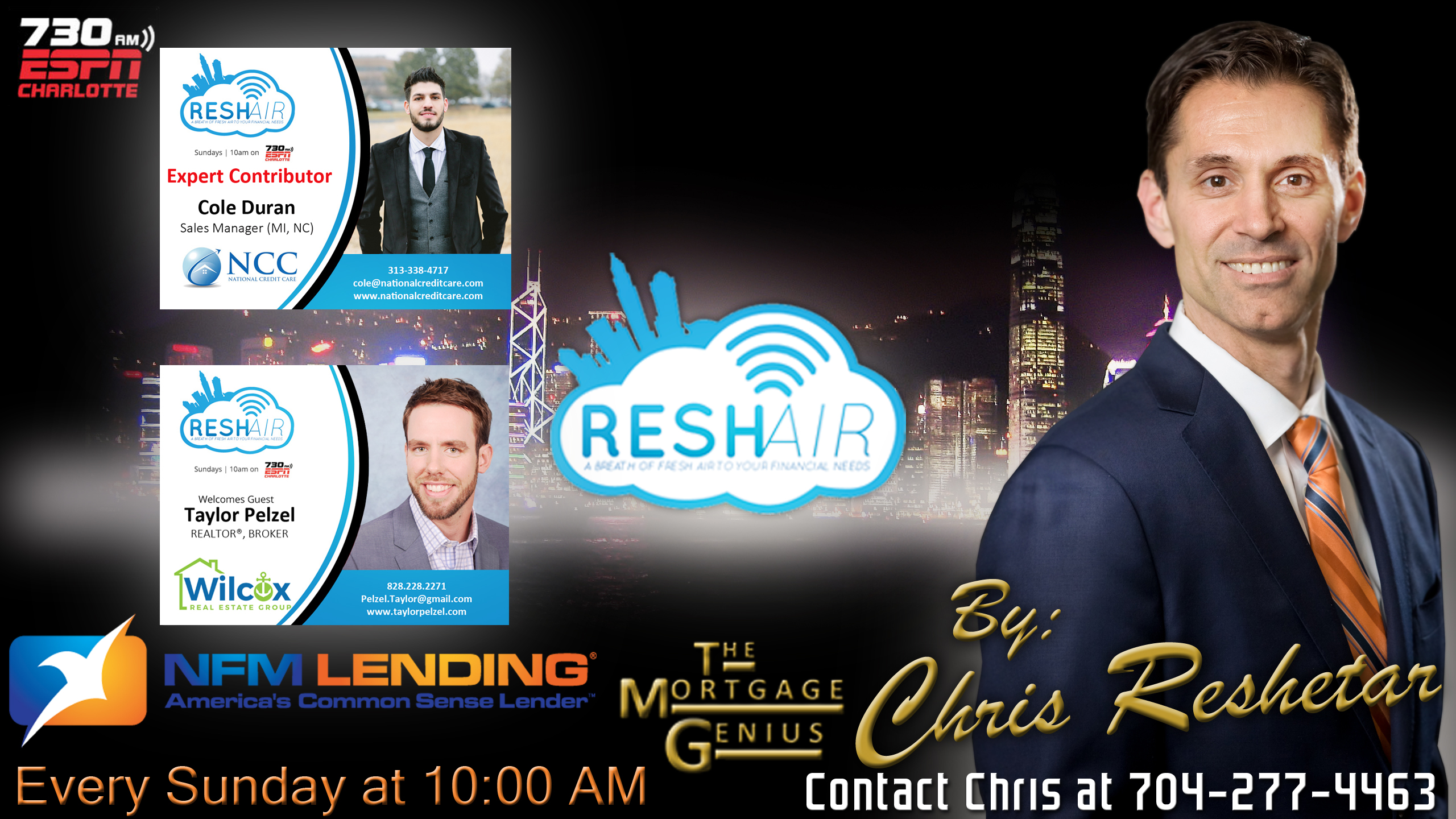 RESHAIR RADIO ESPN 730, SUNDAY 10AM
Recently, I was a featured guest on a local Charlotte Real Estate radio show. Reshair Radio, hosted by Chris Reshetar, with NFM Lending. We had a great talk about the Local Real Estate market prior to going on the show and had a great talk on the show also. We hit on some key factors on where the market currently is, best tips to getting top dollar fast when selling, and how to survive as a buyer in this market.
HERE'S THE BREAKDOWN, AND KEY POINTS WE TALKED ABOUT. LISTEN OR READ CLOSELY!
– The Charlotte Real Estate Market is holding on for dear life… In a good way. The growth that Charlotte has seen in the past couple of years has completely changed the entire area. There is simply not enough Supply to match the Demand for housing. Especially affordable housing! People that live in Charlotte are starting to move out to the outskirts where they can get more for their money and not have to deal so much with the hustle and bustle.
– Our Current Infrastructure is obviously way behind. No one expected Charlotte to grow like this. We have been playing catch up but can't seem to catch up! There are plans in place everywhere for lite rail extensions which is huge. I77 is still a mess and I85 is getting to be the same way.
Other Plans and Developments that will have a large impact on the area….. The BB&T and Suntrust merger. This almost scares me to think about it. With the headquarters being located in Charlotte, several smaller companies will follow also. The expansions at Charlotte Douglass International Airport. Amazon said they weren't building their second headquarters here, but it sure looks like it! Also, The River District! I have been excited about this long term project for a while. From what I have seen and heard, it will be similar to a Ballantyne Community.
Be Thankful if you are a seller in this market, but don't get too greedy!Brokers need to do a better job of not accepting overpriced listings. I've seen some houses recently that were over 100k overpriced. This kills you and your homes reputations. It scars it! Everyone has access to data nowadays. They can see what similar houses are selling for. Highly overpriced listings will sit there forever, and the longer they sit the less valuable they are.