Gastonia's Small Businessperson of the Year Award!
I'm honored to win Gastonia's Small Businessperson of the year award! Not only is it important to develop strong relationships with your clients, but it's just as important to develop relationships with local small business owners. When I refer a client, I want to make 100 percent sure they are going to be getting the service they deserve. Through my relationships I've developed with other businesses, I feel 100 percent confident my clients will be taken care of as they deserve!
Taylor Pelzel, Gastonia NC Realtor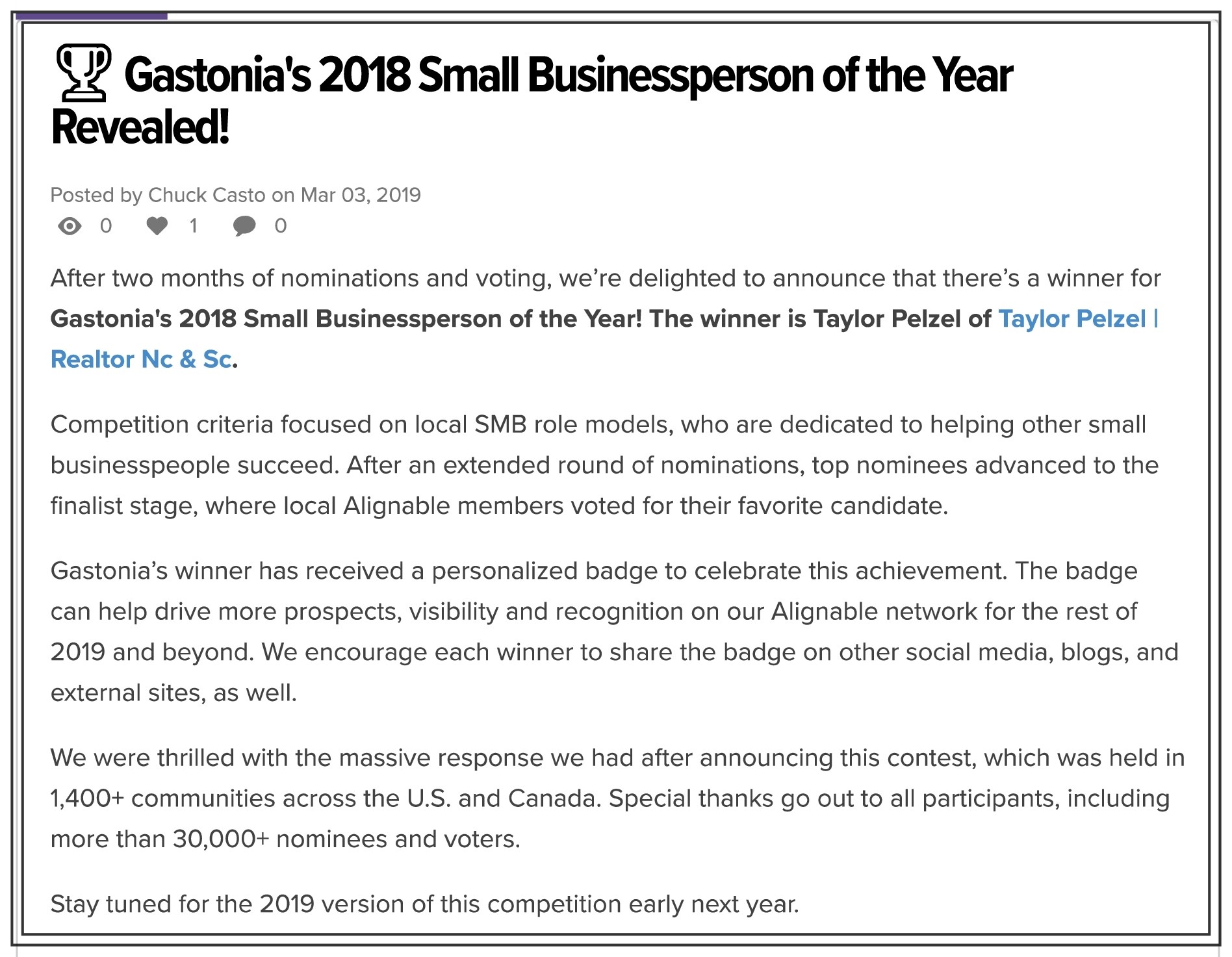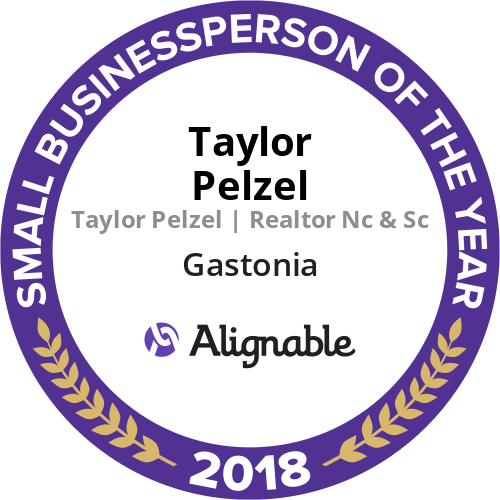 If you are not already on Alignable, sign up NOW!